ICT digital services
What are digital services - ICT that we offer to our customers
It is a wide package of Orange ICT services, thanks to which, using the consistency of solutions, such as: running an online company, virtual switchboard, hosting and cloud solutions, Orange business communication, Office 365, IT hardware and support, security, we enable your Company to build a competitive advantage , optimization of technological solutions and its digital development
Have you experienced a system failure on your laptop?
We will provide you with IT support and replacement equipment
Do you have doubts whether your company data is properly protected?
We offer data security on company devices
Do you care about better contact with your customers?
We provide tools for efficient communication and enable mobile payment solutions
IoT package of benefits for your Company
Services and offer tailored to the individual needs and specificity of your business
ICT tools and services bring business relationships and transactions closer together
Enable your company to digitally grow and run it online
Optimization of costs and processes - subscription to unlimited calls, convenient packages for international calls, fix and mobile numbers
Modern solutions based on an intelligent network (switchboards)
Cyber Security - detects and blocks threats before they reach company computers. It does not require installation and updates, protects against various types of attacks, including phishing, ransomware and malware, and enables profiling of Internet content available to employees
Constant support of a dedicated - Business Advisor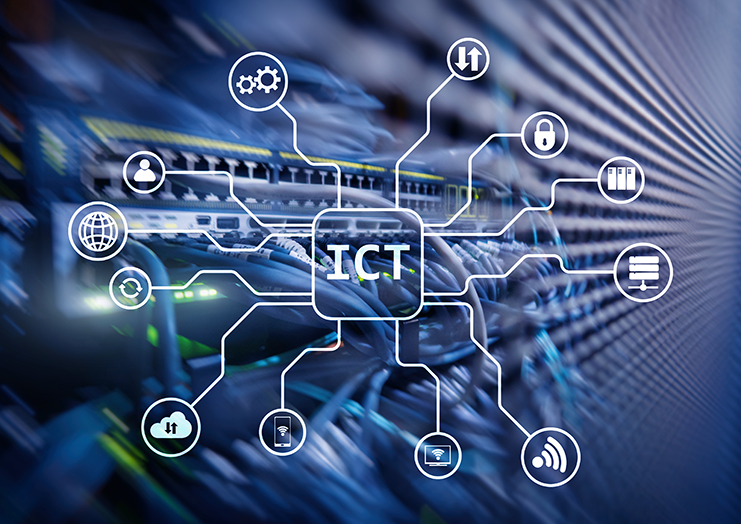 Communication
Virtual switchboard is a service thanks to which you have one number that represents your Company. It connects all company fix and mobile numbers so that your customers do not have to wonder which number to call. You can freely manage the number of connected numbers, record the calls.
An element of this service is the Virtual Reception Desk, thanks to which you can create welcome announcements in Polish and English, check connection reports. Of course, you have the option of redirecting calls. All you need to do is use a simple and intuitive call management application. The entire solution allows you to effectively manage communication incoming to the company and customers, additionally gaining a professional image of your Company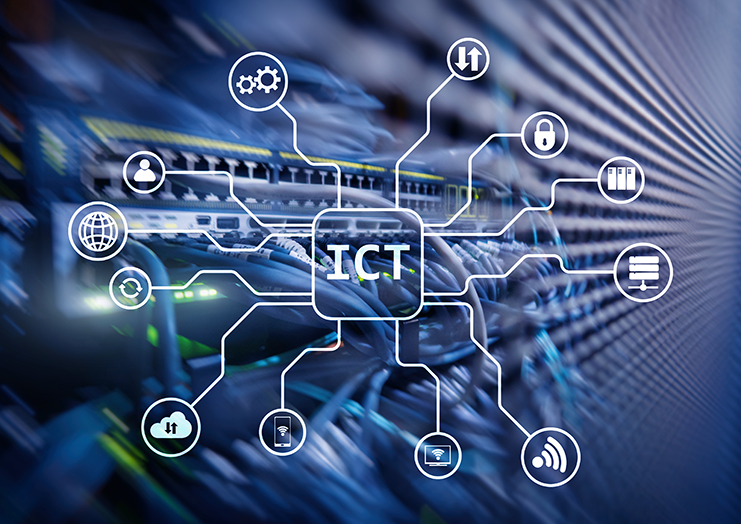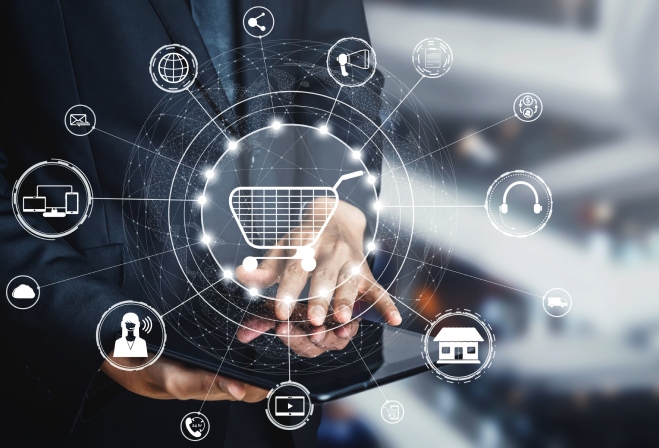 On-line Company
Orange Office is the best virtual office for your Company that provides solutions supporting remote work. If you are a customer of the services: Orange Business Package Fiber, Business Package and DSL Internet Access, you can use the Orange Office hosting package.
Thanks to this solution, you will run your Company in a fully digital world, set up an e-shop, build and modify your website, use e-mail in your own domain, supporting the company with messaging, e-bookings, and a calendar for all employees, all in based on cloud management and a flexible and scalable service, thanks to which you can adjust the solution to your needs and the needs of your customers
IoT digital services
What are digital services - IOT that we offer to our client
These are Orange services and solutions that support the development of cities, towns and villages, offering a complex ecosystem that connects people, the environment and technology. The Internet of Things serves citizens and helps local people grow sustainably. Orange M2M cards in sensors and smart devices make everyday life easier, help to develop business, care for ecology and improve the functioning of cities.
Types of services we offer:
Smart Water - a remote water reading solution using the GSM network, dedicated to water and sewage companies, as well as municipalities and cities.
Smart Lights- a lighting management solution using the GSM network, dedicated to outdoor luminaires. Works with LED luminaires of many manufacturers.
SMART Energy is an offer of photovoltaic installations and energy flow management. Smart Energy uses a remote panel monitoring system that provides information on energy consumption, production and operation.
SMART Charger - a range of smart chargers manufactured in Poland, compliant with the Electromobility Act.
SMART Sensor Air & Noise - Intelligent air and water quality sensors, noise measurement.
IoT package of benefits for your Company
Real savings and lower operating costs of energy and water will improve financial inpact through continuous collection of data on water consumption and other remote measurements
Enabling cities and villages to develop digitally and running some online processes through innovative network technologies based on operator infrastructure with real-time analytics
Proposed IoT solutions help to better manage natural resources and reduce CO2 emissions, all for the benefit of the climate
Additional benefits when using service packages and services integrated with voice or fiber optic services
The services are supported by the open and safe IoT API for the Internet of Things, the Live Objects platform is based on it, thanks to which the integrated management of city services is friendly and possible from a smartphone or computer
Constant support of a dedicated - Business Advisor
Fill out the form and our Advisor will contact you as soon as possible
Each business client receives a dedicated Sales Manager. The guardian works with the client on a daily basis and supports him with expert knowledge.